HOME

China Trade Shows Calendar

China Epower 2018 - 18th China International Electric Power & Power Engineering Equipment and Smart Grid Exhibition
China Epower 2018 - 18th China International Electric Power & Power Engineering Equipment and Smart Grid Exhibition
EVENT'S PROFILE:
China Epower 2018
18th China International Electric Power
& Power Engineering Equipment and Smart Grid Exhibition
China Epower 2018 - 18th China International Electric Power & Power Engineering Equipment and Smart Grid Exhibition will be held on May 3-5, 2018 at Shanghai New International Expo Centre (SNIEC), China.
Why Visit?
Proven track record
Established for 16 years, China International Electric Power & Electric Engineering and Smart Grid Exhibition (E-Power) has become one of the largest and most influential trade shows in the electric power industry. The 2015 edition spanned across 46,000 square metres, featured 560 exhibiting companies from 36 countries and regions, and attracted 30,086 trade visitors and buyers from all over the world. The positive turnout attested to E-Power's reputation as a well-established industry and business platform.
A comprehensive sourcing platform
Visitors to E-Power can look forward to sourcing products and services under one roof. The show encompasses the entire industry chain, including power transmission and distribution, smart grid, power equipment and generating sets, and electrical accessories.
Enriching conferences and forums
A series of educational conferences and forums will be held to enhance participants' experience. Participants can gleam insights from top industry players, gain in-depth knowledge from leading experts as well as expand their business network with fellow industry professionals.
VISITOR'S PROFILE:
Target Visitor
Industrial Users
Electric power; Petroleum; Chemical industry; Metallurgy; Iron and steel; Cement; Coal; Textiles; Transportation; Electronics; Telecommunications; Environmental protection; Transport; Machinery, equipment suppliers and traders
Construction Users
Real estate developers; Construction contractors; Renovation companies; Architects and designers; Engineers; Importers, wholesalers, distributors and retailers; Building and property management; Large residential and commercial complexes (hospitals, schools, hotels, shopping malls, factory sites)
Government Service
Related government departments (utilities, electricity, planning); Municipal engineering; Design and research institutions; Authorities; Associations; Societies
EXHIBITOR'S PROFILE:
Exhibits Scope
1. Power Generation
1.1 Thermal/Hydroelectric/Nuclear power equipment
1.2 New energy power generation
1.3 Plant equipment and accessories
1.4 Industrial power
1.5 Power energy saving
1.6 Electric power environmental protection
2. Power Transmission and Transformation Equipment
2.1 Switch device
2.2 High and low pressure voltage switchgears
2.3 Transformer and accessories
2.4 Digital substation
2.5 Conductors, cables and wires
2.6 Capacitors
2.7 Filtering devices
2.8 Reactors
2.9 Surge arrestor and insulator
2.10 Tower
2.11 Harmonic suppression/reactive power compensation
2.12 Power electronics
2.13 Control & testing equipment and instrumentation
2.14 Electric power fittings
2.15 Busbar
3. SmartGrid Equipment & Technology
3.1 SCADA/EMA/DMS system
3.2 Power grid dispatching system
3.3 Power plant automation
3.4 Distribution network automation device
3.5 Integrated substation automation
3.6 Relay protection device
3.7 Safety protection device
3.8 Large screen display system (LSDS)
3.9 Power system simulation equipment
3.10 Electrical inspection robot
3.11 Information management automation
3.12 Fault diagnosis and self-correcting device
4. Communication and Information Systems
4.1 Internet of Things (IoT) technology
4.2 Industrial Ethernet
4.3 Optical fiber
4.4 Software and hardware
4.5 Power line carrier
4.6 Wireless communication
4.7 Information management system
4.8 Monitoring equipment
5. Smart Metering and Management
5.1 Smart meter and chip
5.2 Data acquisition
5.3 Data management
5.4 Metering box
5.5 Components/accessories
6. Electrical Accessories
6.1 Cabinet
6.2 Low voltage electrical apparatus
6.3 Cable accessories and connectors
6.4 Electro-technical wire
6.5 Wire-connecting terminal
6.6 Insulators & materials
6.7 Electrical alloy
6.8 Special equipment for electricians
6.9 Wiring accessories
7. Construction Equipment and Protection
7.1 Construction equipment
7.2 Construction vehicle
7.3 Maintenance tools
7.4 Overhead working equipment
7.5 Protection appliance
ORGANIZER'S PROFILE:
Name:
Shanghai Deray Exhibition Planning Co. Limited
Address:
Room 926/927, Building 1, No. 100, Jinyu Road, Pudong, Shanghai, China
Tel:
+86-21-5197 8780/5197 8781
Fax:
+86-21-5197 8788
E-Mail:
dr@dr-expo.com.cn
Official Website:
Click to Visit
Shanghai Deray Exhibition Planning Co., Limited is established in 2005, Is one take the modern service industry as the development center of gravity and the direction of management Private enterprise. Deray Expo Has been maintaining healthy, stable, the fast development. Now Deray Extends in the display conference core business foundation to the publication, Booth design and making, Electronic commerce and so on, Provides for the customer promotion brand image and the foundation marketing channel, the system, to have the value completely commercial platform.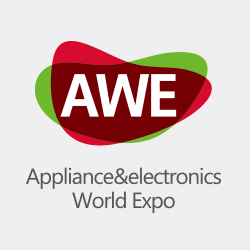 China Trade Show Calendar
Subscribe NEWSLETTER
Subscribe to our free e-newsletter and stay in touch with China exhibition, China trade shows, China expos and China business events.