HOME

China Trade Shows Calendar

IACE 2018 - 2018 China (Shanghai) International Advanced Ceramics Exhibition & Conference
IACE 2018 - 2018 China (Shanghai) International Advanced Ceramics Exhibition & Conference
EVENT'S PROFILE:
IACE 2018
2018 China (Shanghai) International
Advanced Ceramics Exhibition & Conference
As the most authoritative top show in the China's advanced ceramics industry, IACE 2018 - 2018 China (Shanghai) International Advanced Ceramics Exhibition & Conference will be held on March 25-27, 2018 at Shanghai Everbright Convention & Exhibition Center (SECEC), China.
China (Shanghai) International Advanced Ceramics Exhibition & Conference (IACE) is one international exhibition, with participants from more than 20 countries and regions, and professional visitors and buyers from around the world and across the country. During the annual exhibition, many Industry seminars will be held at the same time. Top experts at home and abroad will be invited to IACE to discuss industry trends, latest technology applications and product development.
EXHIBITOR'S PROFILE:
Exhibits Scope
Raw Materials:
Additive
Oxide - Al, Zr, Y, etc.
Carbide - Si, Zr, Ti, B, Cr, etc.
Nitride - Al, Si, B, etc.
Boride - Amorphous, Crystalline, Ti, Si, etc.
Equipments:
Preparation - mill, mixer, etc.
Shaping - mould, presser, etc.
Drying - drum, chamber, jet, microwave, etc.
Firing - burner, kiln, furnace, etc.
Measuring/Controlling - gauge, sensor, etc.
Laboratory Equipment - calorimeter, analyser, dilatometer, tester, microscope, etc.
Components/Products:
Structural Ceramics, Electronic Ceramics, High temperature ceramics, Ceramic bearing, Ceramic tool, Optics Ceramics, Ceramic membrane, Ceramic catalyst carrier, Biomedical ceramic, Ceramic matrix composite, intraocular lens, Refractory etc.
ORGANIZER'S PROFILE:
Name:
Shanghai IRIS Exhibition Service Co.,Ltd
Address:
Room 407, No.1, Lane 955, Wuning Road, Shanghai
Tel:
+86-21-3251 9529
Fax:
+86-21-3251 9530
E-Mail:
irisexpo@163.com
Official Website:
Click to Visit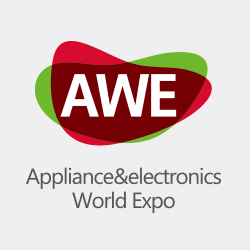 China Trade Show Calendar
Subscribe NEWSLETTER
Subscribe to our free e-newsletter and stay in touch with China exhibition, China trade shows, China expos and China business events.