HOME

China Trade Shows Calendar

AFJ 2018 - 2018 Asia's Fashion Jewellery and Accessories Fair - September
AFJ 2018 - 2018 Asia's Fashion Jewellery and Accessories Fair - September
VENUE:

AsiaWorld-Expo (AWE)
Location & Details of AsiaWorld-Expo (AWE)

VENUE ADDRESS:

AsiaWorld-Expo Management Limited, AsiaWorld-Expo, Hong Kong International Airport, Lantau, Hong Kong, China

ORGANIZER:

UBM Asia Limited


Official Website:

Click to Visit


E-Mail:

visitafj-hk@ubm.com


Tel:

+852-2516 2192/ 2194

Fax:

+852-3749 7344

CITY:

Hong Kong

INDUSTRY:

Raw Material

Jewelry/Jewellery & Accessories

Gems & Jewelry/Jewellery

Fashion & Accessories

DATE:

2018/09/12 - 2018/09/15
EVENT'S PROFILE:
AFJ 2018
2018 Asia's Fashion Jewellery and Accessories Fair - September
About the trade fair in China
As the leading trade show of the fashion jewellery and accessories industry in Asia, AFJ 2018 - 2018 Asia's Fashion Jewellery and Accessories Fair - September will take place on Sep.12-15, 2018 at AsiaWorld-Expo (AWE), Hong Kong.
VISITOR'S PROFILE:
Importers
Wholesalers
Retailers
Exporters
Manufacturers/Suppliers
Fashion Jewellery/Accessories Designer
Buying Agent
Department/Chain Store
Mail order houses/E-Tailer 
Related institutes/Associations
EXHIBITOR'S PROFILE:
Profile of Exhibits
Fashion Jewellery
Base metal jewellery
Bead jewellery
Body piercing jewellery
Bridal jewellery
Ceramic jewellery
Enamel, bead, shell and pewter jewellery
Festive jewellery
Gemset jewellery
   - Semi-precious stone jewellery
   - Synthetic or simulated gemset jewellery
Glass jewellery
Magnetic jewellery
Men's jewellery
Natural material jewellery
Pet jewellery
Plastic jewellery
Silver jewellery and accessories
Titanium jewellery

 

 

 

Fashion Accessories
Belts and accessories
Fashion watches
Gloves and mittens
Hair accessories 
Handbags, wallets and purses
Headwear
Mobile phone straps
Nail accessories and tattoos
Neckwear
   - Scarves

Fashion Jewellery Materials
Beads
Gemstones - loose & polished gemstones
    - Semi-precious stones
    - Synthetic or simulated gemstones
Jewellery parts and components
Natural Materials

Display and Packaging
Display card & tab labels
Display materials
Gift boxes 

 
ORGANIZER'S PROFILE:
Name:
UBM Asia Limited
Address:
17/F China Resources Building 26 Harbour Road, Wan Chai, China (Hong Kong S.A.R.
Tel:
+852-2827 6211
Fax:
+852-3749 7342
Official Website:
Click to Visit
Owned by UBM listed on the London Stock Exchange, UBM Asia operates in 16 market sectors with headquarters in Hong Kong and subsidiary companies across Asia, including UBM China in Shanghai, Hangzhou, Guangzhou and Beijing.
UBM Asia has over 200 media products in three categories: trade fairs, print and online products. As Asia's leading exhibition organiser and the biggest commercial organiser in the two fastest growing markets in Asia: China and India, we stage the leading events of their kinds across Asia.
UBM Asia's 150 events, 34 publications and 14 vertical portals serve 1,000,000 plus quality exhibitors, visitors, conference delegates, advertisers and subscribers from all over the world with high value face-to-face business-matching events, quality and instant news on market and industry trends and round-the-clock online trading networks and sourcing platforms. And UBM Asia has over 800 staff in 17 major cities across Asia, stretching from Japan to Turkey.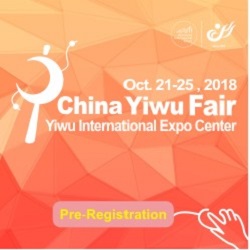 China Trade Show Calendar
Subscribe NEWSLETTER
Subscribe to our free e-newsletter and stay in touch with China exhibition, China trade shows, China expos and China business events.