HOME

China Trade Shows Calendar

IEEV CHINA 2018 - 2018 China International Energy-saving and New Energy Vehicles Exhibition
IEEV CHINA 2018 - 2018 China International Energy-saving and New Energy Vehicles Exhibition
VISITOR'S PROFILE:
IEEV CHINA 2018 will invite professors, experts, researchers, automobile manufacturers, auto parts manufacturers, college teachers, automobile designers, purchasing managers, distributors, driving school trainees, bus companies, car rental companies, travel companies, government officials, relevant association members, medias and all kinds of organizations in automobile industry.
EXHIBITOR'S PROFILE:
Exhibits Category
Vehicles:
Fuel-efficient cars:
Gasoline, diesel vehicles adopted internal combustion engine as the primary power system, which comprehensive operating status fuel consumption superior to the next stage of the target
Vehicles adopted advanced engine, efficient transmissions and other energy-saving technologies & products, new materials, lightweight design and green manufacturing in their research and development, manufacturing and use during the whole industry chain and life cycle.
Compressed natural gas (CNG), liquefied natural gas (LNG), liquefied petroleum gas (LPG) and other natural gas vehicles

Methanol-fueled cars, ethanol car, methoxy methane cars and other alternative fuel cars HEV (including petrol-electric hybrid, gas-electric hybrid, etc.)
New Energy Cars:   
Plug-in hybrid electric vehicles
Electric vehicles (BEV, including solar cars)
Fuel cell vehicles (FCEV), hydrogen engine vehicles, air vehicles, magnetic electric vehicles and other new energy vehicles
Environment-Protecting Automobiles:
Vehicle models whose in-car air quality has met the standard
Vehicles models whose exhaust emission has met the standard
Parts category:
Engines, efficient transmissions, lightweight materials, vehicle optimization design, hybrid and other energy-saving technologies products
Batteries, motors, electronic control and other core components and advanced technologies
Charging facilities:
Charging piles, chargers, power distribution cabinets, rechargeable batteries and battery management systems, parking charging facilities, intelligent monitors, charging station powered solutions, charging   station-smart grid solutions, etc.
ORGANIZER'S PROFILE:
Name:
Beijing Auto Square Exhibition Co.,Ltd
Address:
Rm 216, No.46,Sanlihe Road, Xicheng District, Beijing
Tel:
+86-10-6859 4820
Fax:
+86-10-6857 2287
E-Mail:
ieev@evautoe.com
Official Website:
Click to Visit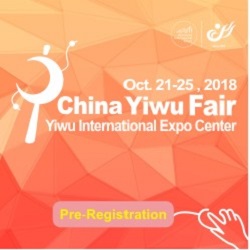 China Trade Show Calendar
Subscribe NEWSLETTER
Subscribe to our free e-newsletter and stay in touch with China exhibition, China trade shows, China expos and China business events.