HOME

China Trade Shows Calendar

September Hong Kong Jewellery and Gem Fair 2018 (HKCEC)
September Hong Kong Jewellery and Gem Fair 2018 (HKCEC)
EVENT'S PROFILE:
September Hong Kong Jewellery and Gem Fair 2018
Hong Kong Convention & Exhibition Centre Station
As the largest showcase of Hong Kong's jewellery, September Hong Kong Jewellery and Gem Fair 2018 (HKCEC) will be held on Sep.14-18, 2018 at Hong Kong Convention & Exhibition Centre (HKCEC), China.
Why visit September Hong Kong Jewellery and Gem Fair 2018?
1, Occupying over 16,000 square metres of exhibition space, the pavilion features around 500 diamond suppliers under the banner of the Antwerp World Diamond Centre (AWDC) and the Israel Diamond Institute (IDI). The pavilion also houses diamantaires from India and the United States.
2, More than 1,700 gemstone suppliers from around the world congregate in Hong Kong to showcase a wide array of rough and polished gemstones in a range of prices and qualities.
3, Around 1,280 Hong Kong companies showcase an unprecedented range of products, making this the single largest display of Hong Kong's jewellery.
VISITOR'S PROFILE:
Who Should Visit?
Visitors under 18 are not admitted. All manufacturers, wholesalers, retailers, importers, exporters and designers from all sectors of the jewellery industry worldwide are welcome.
ORGANIZER'S PROFILE:
Name:
UBM Asia Limited
Address:
17/F China Resources Building 26 Harbour Road, Wan Chai, China (Hong Kong S.A.R.
Tel:
+852-2827 6211
Fax:
+852-3749 7342
Official Website:
Click to Visit
Owned by UBM listed on the London Stock Exchange, UBM Asia operates in 16 market sectors with headquarters in Hong Kong and subsidiary companies across Asia, including UBM China in Shanghai, Hangzhou, Guangzhou and Beijing.
UBM Asia has over 200 media products in three categories: trade fairs, print and online products. As Asia's leading exhibition organiser and the biggest commercial organiser in the two fastest growing markets in Asia: China and India, we stage the leading events of their kinds across Asia.
UBM Asia's 150 events, 34 publications and 14 vertical portals serve 1,000,000 plus quality exhibitors, visitors, conference delegates, advertisers and subscribers from all over the world with high value face-to-face business-matching events, quality and instant news on market and industry trends and round-the-clock online trading networks and sourcing platforms. And UBM Asia has over 800 staff in 17 major cities across Asia, stretching from Japan to Turkey.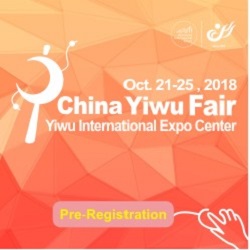 China Trade Show Calendar
Subscribe NEWSLETTER
Subscribe to our free e-newsletter and stay in touch with China exhibition, China trade shows, China expos and China business events.