HOME

China Trade Shows Calendar

CBD 2018 - The 20th China (Shanghai) International Building Decoration Fair
CBD 2018 - The 20th China (Shanghai) International Building Decoration Fair
EVENT'S PROFILE:
CBD 2018
The 20th China (Shanghai) International Building Decoration Fair
About the trade fair in China
CBD 2018 - The 20th China (Shanghai) International Building Decoration Fair will take place on March 21-23,2018 at National Exhibition and Convention Center (Shanghai) (NECC), China.
EXHIBITOR'S PROFILE:
Exhibits Scope
●Building & construction material, green building material, chemical building material, building hardware, installation & tools, renovation products, etc.
●Construction coating, furniture painting, insulation coating, fighting coating, water-proof coating, decoration coating, adhesive material, anti-corrosion & protection coating for wooden materials, powder spraying equipment, spraying tools and fittings, coating quality control and new type inspecting instrument and apparatus, etc.
●Various logs, willow, beech, teak, mahogany, oak, birch, Chinese oak, cherry etc.
●Wood decorative board material, wood bar, floor parquet, wood floor, plywood board, solid wood board, profiled wood, wood product, wood dressing, etc.
●Timber machinery, wood machinery, small scale multi-functional wood machinery, carpenter's professional machinery, carpenter's tools, plane tools, plane machinery, sanding & grinding machinery, etc.
●Architectural & civil lighting & accessories, decorative house luminary, display luminary, stage luminary, intelligent lighting, safety lighting, emergency lighting, energy-saving lighting and any other functional lighting, component for electrical control, lamp-house, transformer, UPS, manostat and manostat regulator, etc.
●Anti-intruder and anti-theft security system, television surveillance equipment, access control system, automatic fire alarm system, detection and multi-sensor technology, car parking management facility, etc.
●Building management automation system, premise cabling system, videophone and paging equipment, building communication system, data transmission instrument, etc.
●Furniture and furnishing systems for kitchen & bath, faucet, sanitary ware, shower box, pump, valve, hose, joint, accessories, tools etc.
●Heating and ventilation, boiler, air-conditioning, plumbing, water treatment, etc.
●Architectural design and plan, horticulture and landscaping plan, interior design, software, consultation, publication, training, construction service, etc.
●Construction glass product and processing technology (glass facade, non-transparent external cladding, passive solar system) etc.
●Wall material, plaster and gypsum, wall paper, heat & noise insulating material, etc.
●Marble, granite, stone slate, artificial stone product, etc.
●Ceramic tile (glazed or unglazed), brick tile, mosaic tile, quarry tile, pavement tile, etc.
●Staircase, component, processing equipment
●Windows, door, gate, facade, blind, casement section, sun shade, mosquito net and accessories including curtain and blind, control device, corner bracket, geared motor, drives/drive technology, handle, hinge, iron-mongery, lock and locking system, movement control automatism, sealer, blind prefabricated box, processing equipment, etc.
●Curtain wall, sunshade, roof and ceiling, green house, oversimplified house, etc.
ORGANIZER'S PROFILE:
Name:
Worldwide Exhibitions Service Co., Ltd. (WES)
Address:
24/F, Xincheng Mansion, 167 Jiang Ning Road, Shanghai 200041, China
Tel:
+86-21-3222 4777
Fax:
+86-21-3222 4770
E-Mail:
info@wes-expo.com.cn
Official Website:
Click to Visit
Worldwide Exhibitions Service Co., Ltd. (WES) is an enterprise specialized in organizing, planning and holding all kinds of large-scale international activities, such as exhibitions, shows, expositions, trade negotiation and academic symposium, etc. Since its establishment in 1994, the exhibitions held by WES has covered a wide range of nearly 40 different industries, such as industrial manufacture, electronics, communication, computer, industrial automation, environmental protection, new energy, water treatment, material processing, building, materials, ceramics, sanitary & bath equipment, kitchen equipment, safety & security, office automation, etc.
In the continuous development of its business, the company has established wide cooperation and interactive relationship with the related governmental departments, trade associations, non-governmental organizations, scientific research institutes, universities and colleges.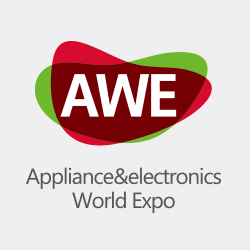 China Trade Show Calendar
Subscribe NEWSLETTER
Subscribe to our free e-newsletter and stay in touch with China exhibition, China trade shows, China expos and China business events.