HOME

China Trade Shows Calendar

CIPPE 2018 Beijing - 18th China Int'l Petroleum & Petrochemical Technology & Equipment Exhibition
CIPPE 2018 Beijing - 18th China Int'l Petroleum & Petrochemical Technology & Equipment Exhibition
EVENT'S PROFILE:
CIPPE 2018 Beijing
18th China International
Petroleum & Petrochemical Technology & Equipment Exhibition
CIPPE 2018 Beijing - 18th China International Petroleum & Petrochemical Technology & Equipment Exhibition will be held on March 27-29, 2018 at New China International Exhibition Center (NCIEC), Beijing.
As the largest Petroleum trade show in the world, 18th China International Petroleum & Petrochemical Technology & Equipment Exhibition (CIPPE 2018 Beijing) will cover the total exhibition area of 90,000 square meters with 18 international pavilions, gathering 110,000 professional visitors and 1,800 exhibitors from 65 countries and regions.
Last year, CIPPE 2017 Beijing attracted 18 national pavilions from USA, Germany, UK, France, Canada, Danmark, Italy, Russia, Korea etc. The well-known global enterprises such as ExxonMobil, Caterpillar, Schlumberger, 3M , MTU, National Oil Varco, Schneider, Cummins, Honeywell, Rockwell, AkzoNobel, Hempel, Endress+Hauser, and so on participate in the show.
EXHIBITOR'S PROFILE:
Exhibits Scope
■ Oil & gas exploration, exploit, and production equipment
■ Petroleum & petrochemical equipment and manufacturing
■ Technology and equipment for geophysical exploration, well logging and drilling ( for onshore and offshore ).
■ Examination & repair, maintenance, and management of petroleum & petrochemical equipments
■ Technology and equipment for oil and gas pipeline engineering
■ Technology and equipment for scientific research and laboratory in petroleum & petrochemical industry
■ Driving Machinery including generation set
■ Technological process and equipment for oil refining.
■ PCL & DCS Control System, On-site Bus Technical Equipment
■ Industrial automation plant and instrumentation
■ Oil & gas ground technical equipment
■ Technologies and equipment for safety, environmental protection, and energy conservation
■ Petrochemical production and advanced material
■ Electrical & electronic equipment, cable and electric wire
■ Sales system and facilities in petrol & gas station
■ Pipeline, tank car and special vehicles for oil and gas transportation
■ Fluid control equipment- Compressor, Pump, Blower and Valve
■ Fire and alarm equipment, articles for industrial safety and labor protection
■ Industrial explosion-proof products
■ Equipment for industrial rinsing, technology and material for anti-corrosion.
■ Communication, management information system, and e-commerce
■ Technology and equipment for loading & unloading, packaging, storing & transporting
ORGANIZER'S PROFILE:
Name:
Beijing Zhenwei Exhibition Co., Ltd.
Address:
8F, Tower E(6), KaiXuanCheng, 170 BeiYuan Road, ChaoYang District, Beijing, 100101, China
Tel:
+86-10-5823 6586 / 6569
Fax:
+86-10-5823 6567
E-Mail:
lwj@zhenweiexpo.com; zxs@zhenweiexpo.com
Official Website:
Click to Visit
Zhenwei Exhibition is one of the earliest Chinese member of Union des Foires Internationales(UFI), Zhenwei organizes more than 30 international exhibitions each year, all of the exhibitions are the leadings, Zhenwei is one of the top 10 exhibition companies in China.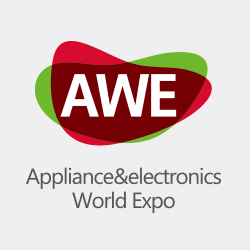 China Trade Show Calendar
Subscribe NEWSLETTER
Subscribe to our free e-newsletter and stay in touch with China exhibition, China trade shows, China expos and China business events.