HOME

China Trade Shows Calendar

CAFEXPO Yiwu 2018 - China Art and Frame Expo 2018
CAFEXPO Yiwu 2018 - China Art and Frame Expo 2018
EVENT'S PROFILE:
CAFEXPO Yiwu 2018
China Art and Frame Expo 2018
Concurrently with
Yiwu Wedding Fashion & Art Frame Show 2018
CAFEXPO Yiwu 2018 - China Art and Frame Expo 2018 is to be held on March 18-20, 2018 at Yiwu International Expo Center (YWIEC), China.
China Art and Frame Expo 2018 (CCAFEXPO Yiwu 2018) will be the ideal trade platform for all of wholesalers and retailers collected a range of different picture frames, photo frames, mouldings, decorative arts, picture publishers, art materials, framing hardwares, relative machinery and technologies.
During CAFEXPO Yiwu 2018, all of exhibitors will come from the leading manufacturers with big production capability from China and foreign art and framing industry. Buyers will be able to get first sight at the newest designs and materials at framing mouldings, western pictures, digital printings, lawful art reproductions, Giclee and framing.
EXHIBITOR'S PROFILE:
Exhibited Products
oil painting original arts 3D arts giclee abstract painting art ceramic arts reed arts crystal arts wood painting
copper arts resin arts acrylic arts bamboo arts metal arts leather arts paper arts rope arts art publication
printing arts cross-stitch & embroideries bamboo mouldings wooden mouldings ornamental mouldings MDF mouldings PS mouldings PU mouldings resin mouldings
aluminum mouldings Metal mouldings wooden picture frames photo frames metal picture frames marble photo frames leather photo frames wooden photo frames metal photo frames
acrylic photo frames diamond frames PU mirror frames MDF frames float frames mirror & glass frames albums silver and aluminum mirrors float glass and sheet glass
gold and silver leaf matboard PS Skirting board fine art papers hot stamping foils inkjet canvas art canvas white canvas cotton canvas
oil canvas polyester-cotton canvas glossy oil canvas high-glossy waterproof canvas printing cloth burnished cloth picture hangers v-nails flexipoints
cross-stitch materials framing accessories&tools Artist accessories computerized mat cutters stretching easels wrapping machines automatic machines 
ORGANIZER'S PROFILE:
Name:
Yiwu Zhongshang Exhibition Service Co.,Ltd
Address:
1302-2-1, No 508, Bingwang Road,Yiwu,China
Tel:
+86-579-8992 6629
Fax:
+86-579-8992 6612
E-Mail:
cafexpo@cafexpo.cn
Official Website:
Click to Visit
Zhongshang Exhibition (Yiwu Zhongshang Exhibition Service Co.,Ltd) is a company specializes in orgainzing home decoration show in the industry, Currently, we run China Art and Frame Show, Shanghai Art and Frame Expo, Wedding Show and Home Decorative Products Show in 2013. All of these serve for the home decoration industry. We invited the attendees from retail picture and frame shops, galleries, distributors, wholesalers, art designers, artists, decorative designers, hotels, restaurants, and production framing and pictures companies.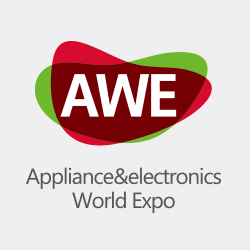 China Trade Show Calendar
Subscribe NEWSLETTER
Subscribe to our free e-newsletter and stay in touch with China exhibition, China trade shows, China expos and China business events.