HOME

China Trade Shows Calendar

CIRE 2018 - The 7th Tianjin International Robot Exhibition
CIRE 2018 - The 7th Tianjin International Robot Exhibition
VENUE:

Tianjin Meijiang Convention and Exhibition Center
Location & Details of Tianjin Meijiang Convention and Exhibition Center

VENUE ADDRESS:

No.18 Youyi South Road, Xiqing District, Tianjin, China‎

ORGANIZER:

Tianjin Zhenwei Exhibition Co., Ltd


Official Website:

Click to Visit


Contact:

Ms. Stella Cao; Ms. Lydia Jin

Tel:

+86-22-6622 4212

Fax:

+86-22-6622 4099

CITY:

Tianjin

INDUSTRY:

Plant & Machinery

Industrial Equipment & Components

Industrial Automation

Technologies

Artificial Intelligence

DATE:

2018/03/15 - 2018/03/18
EVENT'S PROFILE:
CIRE 2018
The 7th Tianjin International Robot Exhibition
Formerly named China (Tianjin) International Industry Robotic Exhibition
About the trade fair in China
Organized by Tianjin Zhenwei Exhibition Co., Ltd, CIRE 2018 - The 7th Tianjin International Robot Exhibition will be staged on March 15-18, 2018 at Tianjin Meijiang Convention and Exhibition Center, China.
CIRE 2018 is expected to cover the total exhibition arrea of 15,000 square meters, attracting more than 80,000 visitors and 400 exhibitors from over 20 countries and regions to the show.
EXHIBITOR'S PROFILE:
Exhibits Scope
Industrial Robot:
Welding robot, spray painting   robot, robot palletizer, transfer robot, assembly robot, orthogonal   coordinate robot, Muti-DOF robot, parallel robot, truss robot, robot arm,  etc.
Service Robot:
Catering robot, medical robot,   rescuing robot, fire-fighting robot, explosive handling robot, inspection   robot, UAV, cloud service robot, theme park robot, underwater robot, cleaning   robot, etc.
Personal/Family Service Robot:
Education robot, entertainment   robot, emotional accompanying robot, healthcare robot, wheelchair robot, pet   robot, humanoid robot, bio-robot, travel tool robot, etc.
Robot Functional Accessories/Parts:
Servo system, controller,   demonstrator, electrical machine, reduction box, precision bearing and drive   system, sensor, embedded system, robot arm, special tools and clamp, etc.
Machine Vision:
Intelligent camera. Image   compression/decompression board card, color capture card, industrial lens,   industrial camera, light source system, image processing system, machine   vision integration system, image processing software, accessory and parts, etc.
Robot Developing Platform and Software Technology:
Operation system, development   platform, emulation technique, measuring and testing technique, application   software, accessory, AGV, etc.
Laser Technology Equipment:
Laser cutting, welding   technology, laser drilling technology, marking machine, rapid prototyping, 3D   printer, laser scribing technology, laser heat treatment, components, etc.
Intelligent Manufacturer:
Large intelligent engineering   machinery, high efficiency agriculture machinery, intelligent printing   machinery, automation textile machinery, environmental protection machinery,   coal machinery, metallurgy machinery, etc.
ORGANIZER'S PROFILE:
Name:
Tianjin Zhenwei Exhibition Co., Ltd
Address:
Zhenwei Mansion,Services outsourcing Industrial Park,The 6th Ave,TEDA,Tianjin,China
Tel:
+86-22-6622 4086/6622 4066
Fax:
+86-22-6622 4099
E-Mail:
zwzltj@zhenweiexpo.com
Official Website:
Click to Visit
Zhenwei Exhibition founded in 2000. It was evaluated as one of the top ten influential exhibition organizations of China In 2006. Zhen Wei Group was selected as one of the top ten exhibition companies in 2007. It was evaluated as an exhibition company having the most development potential in China in 2008. Zhenwei Exhibition is the Deputy-Chairman Enterprise of China Convention & Exhibition Society and has been a member of the Global Association of the Exhibition Industry (UFI).
In recent 10 years, Zhenwei has included five sole corporations, Guangdong ZhenWei Guozhan Exhibition Co.,Ltd., Beijing Zhenwei Exhibition Co.,Ltd., Tianjin Zhenwei Exhibition Co.,Ltd., Shaanxi Zhenwei International Exhibition Co.,Ltd. and Xinjiang Zhenwei Exhibition Co.,Ltd. We specialize in exhibition industry, communication industry and information industry and e-commerce.
Standing on clients' success and focusing on their needs, Beijing, Tianjin,Shanghai, Guangzhou, Shenzhen, Chengdu, Xi'an and Urumchi Zhenwei companies with professional service and quality operation management organize over twenty professional exhibitions every year in the fields of petroleum and chemical, coal mining electricity, metallurgy, energy conservation in construction, building templet, heat supplying, environmental protection, machinery, metal processing, industrial automation, battery & power, agriculture, fabric & clothing etc.
"Profession, commitment, innovation and service" are our working philosophy. Zhenwei Exhibition guided by the principle of international development has been committing to cultivate brand events. We hope to fuel regional economic growth through exhibition industry development impelled by our brand shows.
Zhenwei Exhibition cultivates to be a specialized well-known brand, has finished its strategic arrangement in the whole nation's exhibition market and will concentrate in Asian exhibition cities, including Beijing,Tianjin, Shanghai, Guangzhou, Shenzhen, Singapore, and HK etc, aims to establish a first-class exhibition brand in Asia, by meeting global economic development trend and developing in the professional, branding and international way.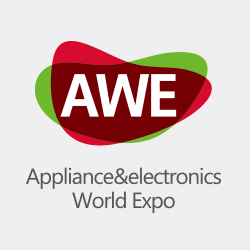 China Trade Show Calendar
Subscribe NEWSLETTER
Subscribe to our free e-newsletter and stay in touch with China exhibition, China trade shows, China expos and China business events.