HOME

China Trade Shows Calendar

CIAI China 2018 - Tianjin International Automotive Manufacturing Technology & Equipment Exhibition 2018
CIAI China 2018 - Tianjin International Automotive Manufacturing Technology & Equipment Exhibition 2018
VENUE:

Tianjin Meijiang Convention and Exhibition Center
Location & Details of Tianjin Meijiang Convention and Exhibition Center

VENUE ADDRESS:

No.18 Youyi South Road, Xiqing District, Tianjin, China‎

ORGANIZER:

Tianjin Zhenwei Exhibition Co., Ltd


Official Website:

Click to Visit


Contact:

Ms. Stella Cao; Ms. Lydia Jin

Tel:

+86-136-5203 8079; +86-135-1611 6736

Fax:

+86-22-6622 4099

CITY:

Tianjin

INDUSTRY:

Industrial Automation

DATE:

2018/03/15 - 2018/03/18
EVENT'S PROFILE:
CIAI China 2018
Tianjin International
Automotive Manufacturing
Technology & Equipment Exhibition 2018
CIAI China 2018 - Tianjin International Automotive Manufacturing Technology & Equipment Exhibition 2018 will be staged on March 15-18, 2018 at Tianjin Meijiang Convention and Exhibition Center, China.
Nowadays, with the fast development of China's manufacturing industry, China has become the largest automotive market and one of the most significant manufacture and supply base of automotive. China auto equipment industry has been formed in Shanghai and Beijing-Tianjin-Hebei for leading the pattern of the North China and South China.
Tianjin International Automotive Manufacturing Technology & Equipment Exhibition (CIAI) is the only automotive equipment exhibition in North China, which shows the whole supply chain of automotive equipment, integrates brand, technology, trade and marketing to provide a better platform for automotive industry.
EXHIBITOR'S PROFILE:
Exhibits Scope
Assembly Engineering:
Gear transmission, chain drive, belt transmission, attachment, electrical transmission, fasteners, springs, bearings, logistics system, AGV, Three-dimensional library, conveying system, robot vision, sensors, electrical system, control system and software, Low voltage switchgear, connector, monitoring, testing, tighten tools, riveting, hinge, welding, printing code identification;
Machining Process, Materials and Design:
Laser technology, software, tools, machine tools, truss, surface treatment, polishing cleaning, material and design, interior parts and components;
Welding Engineering, Robot System Integration;
Quality control, auto mould engineering, 3D printing engineering
Stamping, coating engineering, final assembly engineering:
Stamping, stamping equipment, stamping die, coating engineering, material pretreatment, Coating, filtration equipment and materials, assembly and engineering, transport equipment, hoisting machinery, electric hoist, clean room project, high pressure cleaning equipment, plant ventilation equipment;
Robot system integration, assembly system integration:
Handling/pallet/assembly robot, truss manipulator, Cartesian robot, manipulator, Auto parts/seat/motor/gearbox/axle   assembly line, electronics/appliances/battery/motor/medical/elevator/food packaging/die casting and casting/glass/ceramic/brick industry assembly line;
ORGANIZER'S PROFILE:
Name:
Tianjin Zhenwei Exhibition Co., Ltd
Address:
Zhenwei Mansion,Services outsourcing Industrial Park,The 6th Ave,TEDA,Tianjin,China
Tel:
+86-22-6622 4086/6622 4066
Fax:
+86-22-6622 4099
E-Mail:
zwzltj@zhenweiexpo.com
Official Website:
Click to Visit
Zhenwei Exhibition founded in 2000. It was evaluated as one of the top ten influential exhibition organizations of China In 2006. Zhen Wei Group was selected as one of the top ten exhibition companies in 2007. It was evaluated as an exhibition company having the most development potential in China in 2008. Zhenwei Exhibition is the Deputy-Chairman Enterprise of China Convention & Exhibition Society and has been a member of the Global Association of the Exhibition Industry (UFI).
In recent 10 years, Zhenwei has included five sole corporations, Guangdong ZhenWei Guozhan Exhibition Co.,Ltd., Beijing Zhenwei Exhibition Co.,Ltd., Tianjin Zhenwei Exhibition Co.,Ltd., Shaanxi Zhenwei International Exhibition Co.,Ltd. and Xinjiang Zhenwei Exhibition Co.,Ltd. We specialize in exhibition industry, communication industry and information industry and e-commerce.
Standing on clients' success and focusing on their needs, Beijing, Tianjin,Shanghai, Guangzhou, Shenzhen, Chengdu, Xi'an and Urumchi Zhenwei companies with professional service and quality operation management organize over twenty professional exhibitions every year in the fields of petroleum and chemical, coal mining electricity, metallurgy, energy conservation in construction, building templet, heat supplying, environmental protection, machinery, metal processing, industrial automation, battery & power, agriculture, fabric & clothing etc.
"Profession, commitment, innovation and service" are our working philosophy. Zhenwei Exhibition guided by the principle of international development has been committing to cultivate brand events. We hope to fuel regional economic growth through exhibition industry development impelled by our brand shows.
Zhenwei Exhibition cultivates to be a specialized well-known brand, has finished its strategic arrangement in the whole nation's exhibition market and will concentrate in Asian exhibition cities, including Beijing,Tianjin, Shanghai, Guangzhou, Shenzhen, Singapore, and HK etc, aims to establish a first-class exhibition brand in Asia, by meeting global economic development trend and developing in the professional, branding and international way.

YOU MAY ALSO BE INTERESTED IN: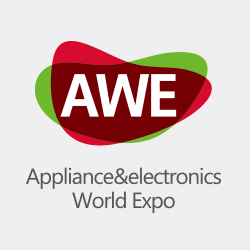 China Trade Show Calendar
Subscribe NEWSLETTER
Subscribe to our free e-newsletter and stay in touch with China exhibition, China trade shows, China expos and China business events.