HOME

China Trade Shows Calendar

CIOOE 2018 Beijing - The 18th Beijing China International Offshore Oil & Gas Exhibition
CIOOE 2018 Beijing - The 18th Beijing China International Offshore Oil & Gas Exhibition
EVENT'S PROFILE:
CIOOE 2018 Beijing
The 18th Beijing China International Offshore Oil & Gas Exhibition
As the largest petroleum exhibition in the world, CIOOE 2018 Beijing - The 18th Beijing China International Offshore Oil & Gas Exhibition will be staged on March 27-29, 2018 at New China International Exhibition Center (NCIEC), Beijing.
CIOOE is the leading petroleum and petrochemical industry trade show in China, CIOOE 2018 Beijing will cover the total exhibition space of nearly 90,000 square meters with 18 national pavilions, gathering 1,800 exhibitors and more than 110,000 professional visitors from 65 countries and regions join in the show.
VISITOR'S PROFILE:
Target Visitors
(These profiles are not exhaustive and are meant to be a guide)
■ Approval, Testing & Inspection Services
■ Chemical Processing
■ Distributor/ Manufacturers' Representative
■ Drilling
■ Education & Training
■ Engineering, Construction & Contracting Services
■ Environmental Control Services
■ Financial Services
■ Geological & Seismic Services
■ Government
■ Integrated Oil Company
■ LNG/ Petrochemical Plant
■ National Oil Company
■ Oil & Gas Exploration
■ Oil & Gas Processing/ Refinery
■ Oilfield Operators
■ Pipeline Operation
■ Process Engineering
■ Project Consultancy
■ Repair Services
■ Rig Fabricator & Operator
■ Shipbuilding & Marine Engineering
■ Trade Association
■ Transportation, Storage & Handling
EXHIBITOR'S PROFILE:
Exhibits Profile
■ Pump and related systems
■ Valves and Actuators
■ Air Blower
■ Air Compressor; Gas Compressor
■ Pipeline; Pipe
■ Pipeline Technology and Equipment
■ Technique of Seal
■ Filter
■ Separation Machinery, Gas separation Plant
■ Drying equipment, Vacuum Equipment
■ Variable Speed Machine
■ Hydraulic Pressure & Air Pressure Equipment
■ Mechanical and Electrical Drive System
■ Fluid Drive and Control
■ Bearing, hydraulic pressure, pneumatic component
■ Control system, Instruments;
■ Environmental Management equipment, water treatment system
■ Petrochemical Equipments & Technology
ORGANIZER'S PROFILE:
Name:
Beijing Zhenwei Exhibition Co., Ltd.
Address:
8F, Tower E(6), KaiXuanCheng, 170 BeiYuan Road, ChaoYang District, Beijing, 100101, China
Tel:
+86-10-5823 6586 / 6569
Fax:
+86-10-5823 6567
E-Mail:
lwj@zhenweiexpo.com; zxs@zhenweiexpo.com
Official Website:
Click to Visit
Zhenwei Exhibition is one of the earliest Chinese member of Union des Foires Internationales(UFI), Zhenwei organizes more than 30 international exhibitions each year, all of the exhibitions are the leadings, Zhenwei is one of the top 10 exhibition companies in China.

YOU MAY ALSO BE INTERESTED IN: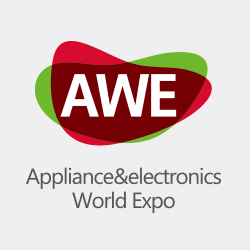 China Trade Show Calendar
Subscribe NEWSLETTER
Subscribe to our free e-newsletter and stay in touch with China exhibition, China trade shows, China expos and China business events.