HOME

China Trade Shows Calendar

CIPE 2018 - The 18th China International Exhibition on Equipment of Pipeline and Oil & Gas Storage and Transportation
CIPE 2018 - The 18th China International Exhibition on Equipment of Pipeline and Oil & Gas Storage and Transportation
EVENT'S PROFILE:
CIPE 2018
The 18th China International Exhibition
on Equipment of Pipeline and Oil & Gas Storage and Transportation
CIPE 2018 - The 18th China International Exhibition on Equipment of Pipeline and Oil & Gas Storage and Transportation will be held from March 27-29, 2018 at New China International Exhibition Center (NCIEC), Beijing.
At present, with the rapid development of China's energy industry, China Oil & Gas Pipeline network is experiencing unprecedented great structure, large-scale construction and giant leap. It's predicted that world pipeline length will increase at an average annual growth of seven percent and its overall building will be at the peak over the next decade.
CIPE 2018 will welcome an attendance of 15 international pavilions, also attract famous domestic enterprises such as CNPC Pavilion, SINOPEC Pavilion, CNOOC Pavilion, Baosteel, PCK, Tisco, ZSSW, TYHI, YiDa, XINYEGANG,HWI,JINGLEI, MA STEEL, Jiuli, NANFANG pump, XINXING pipes, SHENYANG BLOWER, FURUN, China Petroleum Pipeline, etc.
VISITOR'S PROFILE:
Target Visitors
(These profiles are not exhaustive and are meant to be a guide)
■Approval, Testing & Inspection Services
■Chemical Processing
■Distributor/ Manufacturers' Representative
■Drilling
■Education & Training
■Engineering, Construction & Contracting Services
■Environmental Control Services
■Financial Services
■Geological & Seismic Services
■Government
■Integrated Oil Company
■LNG/ Petrochemical Plant
■National Oil Company
■Oil & Gas Exploration
■Oil & Gas Processing/ Refinery
■Oilfield Operators
■Pipeline Operation
■Process Engineering
■Project Consultancy
■Repair Services
■Rig Fabricator & Operator
■Shipbuilding & Marine Engineering
■Trade Association
■Transportation, Storage & Handling
EXHIBITOR'S PROFILE:
Exhibits Scope
1. Pipeline steel, Pressure vessel, Storage tank, Steel tube
2. Tube machine, Equipment, Machine unit and Accessories
3. Fiber reinforced plastics, Rubber, PE, PVC, CPVE tubes
4. Pipe fabrication, Pipelayer, Excavating related pipeline construction equipment
5. Pipeline inspection, Detecting instrument and equipment, Cleaning equipment and materials
6. Pipeline welding, Cutting equipment and Welding materials
7. Offshore pipeline Station equipment and other receiving devices
8. Compressor, Pipe pump, Valve, Measuring instrument related storage and Station equipment
9. Anti-corrosion, Heat insulation, Fireproof material related new technology and products
10.Optical-fiber, Optical cable, Electrical cable, UPS switch cabinet related electrical equipment
11.Generating unit related power machinery equipment
12.SCADA system, Safety warning system, GIS, MIS related IT managerial system
13.Pipeline maintenance and Emergence repair, Pipeline repair related equipment and materials
14.Receiving devices equipment and other special vehicles in LNG Station
15.Explosion protection instruments, Fire-fighting warning equipment, HSE related products
16.Pipeline related service enterprise and design institute
ORGANIZER'S PROFILE:
Name:
Beijing Zhenwei Exhibition Co., Ltd.
Address:
8F, Tower E(6), KaiXuanCheng, 170 BeiYuan Road, ChaoYang District, Beijing, 100101, China
Tel:
+86-10-5823 6586 / 6569
Fax:
+86-10-5823 6567
E-Mail:
lwj@zhenweiexpo.com; zxs@zhenweiexpo.com
Official Website:
Click to Visit
Zhenwei Exhibition is one of the earliest Chinese member of Union des Foires Internationales(UFI), Zhenwei organizes more than 30 international exhibitions each year, all of the exhibitions are the leadings, Zhenwei is one of the top 10 exhibition companies in China.

YOU MAY ALSO BE INTERESTED IN: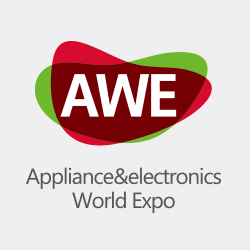 China Trade Show Calendar
Subscribe NEWSLETTER
Subscribe to our free e-newsletter and stay in touch with China exhibition, China trade shows, China expos and China business events.