HOME

China Trade Shows Calendar

CFTF 2018 - 2018 China International Floriculture & Horticulture Trade Fair
CFTF 2018 - 2018 China International Floriculture & Horticulture Trade Fair
EVENT'S PROFILE:
CFTF 2018
2018 China International Floriculture & Horticulture Trade Fair
Being staged at Guangzhou International Sourcing Centre (ISC), China from 21st - 23rd March 2018, CFTF - 2018 China International Floriculture & Horticulture Trade Fair will attract professionals in floriculture and horticulture industries, including flower shopping centers, growers, society of florists, housing design and landscape.
Flower Expo China 2018 is estimated to join hands with nearly 500 floral enterprises all over the world, showcasing new species, technology, process as well as innovations on site.
VISITOR'S PROFILE:
Professionals in the industry of garden, agriculture, landscape, flower, etc.
EXHIBITOR'S PROFILE:
Exhibit profile
▪Flowers/Potted flowers. ▪Florist supplies: dried flower, artificial flower, flower arrangement appliance, decorative plant, etc; ▪Flowerpot: vase, artificial plant, floral design, home decorations, etc; ▪Garden tool: garden machinery, irrigation facilities, greenhouse, flower refrigeration and preservation technology & equipment, pesticide, fertilizer, peat soil, etc; ▪Garden and landscape supplies: wooden house, WPC, fountain, rockery, sculpture, fence, landscape light, flower racks, garden appliance, etc.
ORGANIZER'S PROFILE:
Name:
Guangzhou Grandeur Exhibition Services Co., Ltd.
Address:
Room 2303-2305,the 4th Tower, Dong Jun Plaza, No.836 of Dong Feng Dong Road, Yuexiu District,Guangzhou, China (510080)
Tel:
+86-20-2331 8547 / 2831 4758
Fax:
+86-20-8257 9220
E-Mail:
gzhw@grandeurhk.com;grand1@grahw.com
Official Website:
Click to Visit
GRANDEUR EXHIBITION dedicates itself in providing and promoting Trade and Consumer Events, Global Summits, Professional Trainings, Business-to-Business Intelligence Publications, Strategic Business Conferences and On-line Events. GRANDEUR EXHIBITION is cooperated with over 850 associations, media, exhibition organizers and business company. Every year we provide services to 56 events in 8 countries, bringing together about 1 million active event participants worldwide. With over 300 employees in 8 offices around the globe we serve 26 industries worldwide. GRANDEUR EXHIBITION is not just about organizing events. Our role is that of a relationship broker - identifying, targeting, attracting and matching the needs of buyers and suppliers. We aim to maximize business and networking opportunities through associated conferences, features, events and sponsorship opportunities.

YOU MAY ALSO BE INTERESTED IN: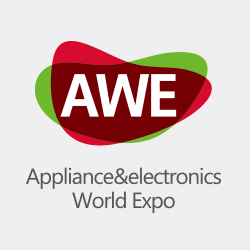 China Trade Show Calendar
Subscribe NEWSLETTER
Subscribe to our free e-newsletter and stay in touch with China exhibition, China trade shows, China expos and China business events.