HOME

China Trade Shows Calendar

CVS 2018 - The 15th China International Self-service, Kiosk and Vending Show 2018
CVS 2018 - The 15th China International Self-service, Kiosk and Vending Show 2018
EVENT'S PROFILE:
CVS 2018
The 15th China International
Self-service, Kiosk and Vending Show 2018
CVS 2018 - The 15th China International Self-service, Kiosk and Vending Show 2018 will be staged on April 26-28, 2018 at Shanghai New International Expo Centre (SNIEC), China.
The 15th China International Self-service, Kiosk and Vending Show 2018 (CVS 2018) will showcase various products including self-service terminals and solutions, comprehensive vending systems, Kiosk, currency identification systems, self-service printing equipment, mobile payment terminal equipment, smart card reader, vending machine related accessories and services etc..
Last year, more than 2, 000 corporate participants from 120 countries and regions and 136,622 visited CVS 2017. All these visitors were from various industries, including self-service/vending, boating, hospitality, real estate, manufacturing, engineering, technology, importing/exporting, entertainment, agriculture, and many other industries. They all came with great demands and purchasing abilities for different products.
EXHIBITOR'S PROFILE:
Exhibit Scope
Self-service Terminal
Self-service equipment, including sensing & interactive information service terminals, self-service kiosks, ATM machine, automatic calling machine, self-inquiry equipment, self-help credit card payments, self-help fare check & pay, self-help guide machine, etc.;
Self-help entertainment equipment, self-service printing equipment, self-help lottery machine, self-laundry, self-help luggage depositing , self-help ordering machine, self-serve tank filling, self-help charging device, self-help parking system, self-service check-in, library self-inquiry system, multi-function self-service charging machine and public facilities.
Vending Machines
Vending machines used to sell bottled/canned beverages, snack, chocolate, candy and other food and beverage;
Vending machines used to sell instant noodles, Fried potato chips, hot dogs, pizza and spaghetti and food-heat;
Vending machines used to sell ice cream, cotton sugar, fresh fruit juice and other special food;
Vending machines used to sell cosmetics, perfumes, MP3 / P4, mobile phone, CD, cigarettes, napkins, condoms, lingerie, bathing suits, umbrellas, pharmaceuticals, flowers/plants, magazines/newspapers;
Vending machines used to sell daily small commodities; Vending machines used to sell children's toys, elastic ball, bubble gum, candy, small gifts; Gashapon machines;
Office coffee service (OCS) equipment, coffee machine and machine parts;
Coffee vending machine; Espresso machine, stove, coffee roasting machine, coffee bean grinding machine, coffee brewing machine, milk device, coffee pot, filter paper, drops of ice, tea device, coffee cup, coffee spoon, coffee and tea packaging materials and equipment;
Raw coffee beans, coffee beans, instant coffee, coffee powder, coffee drinks, coffee and tea easy-bag and so on;
Coffee mate, coffee sugar, coffee spices, coffee wine, tea, fruit powder, pearl milk tea raw materials, etc.
Payment system and vending science and technology
A full range of payment solutions from coin and bill processing to cashless systems, including banknote validation system; bill acceptors; coin mechanism; thermal printers; non-contact IC card, non-cash payment system; wisdom shopping terminals, handheld/desktop POS machine, card reader, barcode scanners etc.
Vending machine parts and service
Vending machine spare parts, such as sheet metal pieces, micro-motor, springs, locks, keyboard, etc.;
Remote monitoring/operation system, power solution, the data collection and reporting system, wireless communication system, the GPS global positioning system (GPS), digital and touch screen applications, e-commerce applications, etc.
Drinks and Snacks sold on vending machines
Various kinds of drinks, packaged snacks and other commodities, such as bottled/canned drinks, water, small snacks, chocolates, candies, gums, cookies, dried fruits, instant noodles, chips, popcorns, ice cream and yogurts etc.
ORGANIZER'S PROFILE:
Name:
Shanghai UBM Sinoexpo International Exhibition Co., Ltd
Address:
7/8F, Urban Development International Tower No.355 Hong Qiao Road, Xu Hui District, Shanghai 200030, China
Tel:
+ 86-21-6437 1178
Fax:
+ 86-21-6437 0982
E-Mail:
info@ubmsinoexpo.com
Official Website:
Click to Visit
Shanghai UBM Sinoexpo International Exhibition Co., Ltd. (UBM Sinoexpo) is a professional joint venture exhibition enterprise between Shanghai Sinoexpo International Exhibition Ltd. (established in 1992) and UBM China Ltd., the arm of UBM Asia that is responsible for the group's mainland China business.
UBM Sinoexpo states "Be the Best" as its corporate value and mission. With a group of talented international professionals who either have expertise in the industry rules and regulations or are familiar with event operations, UBM Sinoexpo organises international exhibitions and conferences through our global network with government bodies, trade associations and organisations, media companies and partners.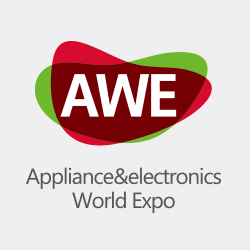 China Trade Show Calendar
Subscribe NEWSLETTER
Subscribe to our free e-newsletter and stay in touch with China exhibition, China trade shows, China expos and China business events.