HOME

China Trade Shows Calendar

CIBS 2018 - The 23rd China (Shanghai) International Boat Show
CIBS 2018 - The 23rd China (Shanghai) International Boat Show
EVENT'S PROFILE:
CIBS 2018
The 23rd China (Shanghai) International Boat Show
CIBS 2018 - The 23rd China (Shanghai) International Boat Show will be staged during April 26-29, 2018 at Shanghai New International Expo Centre (SNIEC), China.
China (Shanghai) International Boat Show (CIBS) is the best professional platform for marine industry leaders and enthusiasts to meet, network, source new suppliers, build relationships with existing partners and shape the future of the boat industry.
A Glance at the Stats from CIBS 2017
Visitors: 30,448
VIP: 28.9%
Countries & Regions: 73
Exhibition Area: 36,000
Exhibitors: 428
National & Regional Pavilions: 6
Conference & Events: 80+
EXHIBITOR'S PROFILE:
Exhibits Scope
Boat
Super Yacht / High Speed Boat / Power Boat / Work Boat / Sailing Boat / Others
Equipment and Accessories
Supporting Equipment & Transmission Equipment / Spare Parts & Engine / Drive / Propulsion System / Dock Equipment / Yacht Related Services / Trailers and Accessories
Water Sports
Canoeing / Inflatable Boat / Paddle / Windsurfing / Water skiing / Surf / Rubber Boats/ Goggles/ Diving suit / Swimsuit/ Wakeboarding/ Water Ski/ Waterproof Bag/ Sports Bottle
Lure Fishing
Lure Base / Club / Lure Fishing Bait /Lure Equipment / Lure boat / Lure Propeller /Lure Detector
RV Camping
RV / Accessories and Supplies / Camping Site Planning and Services / Outdoor Gear & Camping Equipment
Customized Travel
Scenic Spots and Attractions / Tourism Organizations / Theme Travel / Tourism Finance Products / Customized Travel
Health Care
Food / Medical Care / Daily Care / Sports
Parent-child
Monthly Clubhouse /Early Education / Family Trip / Children's Products / Entertainment Facilities
Elite Lifestyle
Overseas Investment / Overseas Property / Jewellery & Art / Haute Couture
ORGANIZER'S PROFILE:
Name:
Shanghai UBM Sinoexpo International Exhibition Co., Ltd
Address:
7/8F, Urban Development International Tower No.355 Hong Qiao Road, Xu Hui District, Shanghai 200030, China
Tel:
+ 86-21-6437 1178
Fax:
+ 86-21-6437 0982
E-Mail:
info@ubmsinoexpo.com
Official Website:
Click to Visit
Shanghai UBM Sinoexpo International Exhibition Co., Ltd. (UBM Sinoexpo) is a professional joint venture exhibition enterprise between Shanghai Sinoexpo International Exhibition Ltd. (established in 1992) and UBM China Ltd., the arm of UBM Asia that is responsible for the group's mainland China business.
UBM Sinoexpo states "Be the Best" as its corporate value and mission. With a group of talented international professionals who either have expertise in the industry rules and regulations or are familiar with event operations, UBM Sinoexpo organises international exhibitions and conferences through our global network with government bodies, trade associations and organisations, media companies and partners.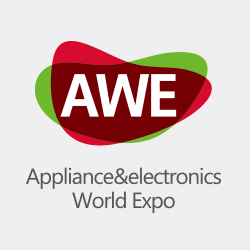 China Trade Show Calendar
Subscribe NEWSLETTER
Subscribe to our free e-newsletter and stay in touch with China exhibition, China trade shows, China expos and China business events.