HOME

China Trade Shows Calendar

Shanghai IELP Expo 2018 - Shanghai International Emigration & Luxury Property Expo 2018
Shanghai IELP Expo 2018 - Shanghai International Emigration & Luxury Property Expo 2018
EVENT'S PROFILE:
Shanghai IELP Expo 2018
Shanghai International Emigration & Luxury Property Expo 2018
As a large-scale conference and trade show dedicated to immigration and luxury real estate, Shanghai IELP Expo 2018 - Shanghai International Emigration & Luxury Property Expo 2018 will be held on March 22-23, 2018 at Sheraton Shanghai Hongkou Hotel, China.
Shanghai IELP Expo 2018 will gather leading companies from more than 30 countries. Meanwhile, Shanghai IELP Expo 2018 will include two events. A conference will be held on the first day (22 March), and the second day (23 March) will feature an exhibition, workshops, and networking opportunities.
TOPICS OF THE EXPO
Dual residency in highly developed countries, temporary and permanent residency in highly developed countries, change of residency
Acquisition of luxury real estate:
As a permanent or seasonal residence
To secure assets (liquid real estate in the world's largest cities, property lease)
To gain temporary or permanent residency through investment
Personal financial consultancies:
Income and asset declaration in the EU, the USA, Canada, Great Britain, and other highly developed countries
Company registration, and bank accounts in highly developed countries
Private banking
Tax optimization
VISITOR'S PROFILE:
Target Visitors
Representatives of globally recognized market leaders
Private individuals interested in immigration, real estate acquisition, and personal financial consulting services.
ORGANIZER'S PROFILE:
Name:
PRIME MEDIA MARKETING GROUP LLP
Address:
Suite 6048, 128 Aldersgate Street, Barbican, London, United Kingdom
Tel:
+44-20-7097 1838
E-Mail:
anna.tereverko@ielpe.com
Official Website:
Click to Visit
The Prime Media Group is recognized as one of the top agencies in the social media marketing space. Our team of dedicated and experienced social media professionals have years of experience positioning brands for optimal success.
OUR DIVERSE SUITE OF SOCIAL MEDIA MARKETING SERVICES
Strategy Development
Content Creation
Campaign Management
Social Network Management
Community Management
Influencer Engagement
Advertising Management
Brand Monitoring
Social Intelligence
Join The Prime Media Group today and reap the benefits of having a seasoned team of social media marketing professionals managing your brand!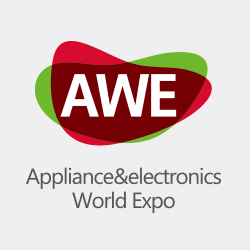 China Trade Show Calendar
Subscribe NEWSLETTER
Subscribe to our free e-newsletter and stay in touch with China exhibition, China trade shows, China expos and China business events.