HOME

China Trade Shows Calendar

CHE 2019 - 2019 China Helicopter Exposition
CHE 2019 - 2019 China Helicopter Exposition
VENUE:

The AVIC Helicopter – Free Trade Zone of Tianjin Port (Airport Economic Zone)
Location & Details of The AVIC Helicopter – Free Trade Zone of Tianjin Port (Airport Economic Zone)

VENUE ADDRESS:

N°166, Xisan Road, Airport Economic Zone, Tianjin 300308 – China

ORGANIZER:

Aviation Industry Corporation of China (AVIC)
advanced business events (abe)


Official Website:

Click to Visit


Contact:

Ruiching Portier;Li XIANG

Tel:

+ 33 1 41 86 41 46;+86-22-8672 7860

CITY:

Tianjin

INDUSTRY:

Transportation

Railway, Shipping & Aviation

Helicopter

DATE:

2019/09/12 - 2019/09/15
EVENT'S PROFILE:
CHE 2019
2019 China Helicopter Exposition
Organized by advanced business events (abe) and Aviation Industry Corporation of China (AVIC), China Helicopter Exposition (CHE) 2019, the only helicopter exhibition with a grand platform for helicopter industry, will take place at The AVIC Helicopter - Free Trade Zone of Tianjin Port (Airport Economic Zone), China during September 12 -15, 2019.
China Helicopter exposition promises a schedule of exciting business opportunities, conferences & workshops, static displays and flight demonstrations. People who wish to increase their brand awareness in China, network with top professionals, deepen their existing knowledge of current issues hitting the market, demonstrate their innovations & technologies are welcome to join the unmissable event - China Helicopter Exposition (CHE) 2019!
VISITOR'S PROFILE:
Target visitors
Ministries
Regional Industry Decision Makers seeking purchasing and JV business opportunities
Officials Delegations from various sectors
Police and Security
Forests Protection
Tourism
Healthcare
Banks
Pilot schools
EXHIBITOR'S PROFILE:
TECHNOLOGIES AND SERVICES PROVIDERS
Air Ambulance / EMS / Medevac
Air Traffic Control Towers
Associations / Media / Clubs
Cargo / External Loads
Completion Centers
Defence Systems
Displays / Mapping/Graphics
Engineering
Flight Data / Flight Control Recorders
Flight Training & Simulation
Fueling Stations
Ground Support / Handling Systems
Helicopter Freight Forwarder
Helipads / Helidesks / Heliports
Insurance / Finance Services
Law Enforcement
Maintenance / Repair / Overhaul
Monitoring Systems
Navigation/GPS Services
Operator - Aerial Firefighting / Agriculture / Forestry
Operator - Aerial Photography / News
Operator - Charter / Leasing / Taxi
Operator - Corporate / VIP
Operator - Off shore
Sales / Leasing / Broker
Surveillance / Optical Systems
Training Centers
MANUFACTURERS
Accessories / Components / Spare Parts
Airframes and Components
Batteries & Electrical Components (Manufacturer / Distributor / Repair / Overhaul)
Composite materials Audio Systems / Communications
Defence Equipment
Electronics
Engines and Components
Fuel Cells, Filters & Pumps (Manufacturer / Distributor / Repair / Overhaul)
Ground Support / Handling Equipment
Heating & Air Conditioning
Helmets / Headsets / Headphones
Hydraulic Systems & Components
Instrument / Gauges / Controls / Switches
Landing Gear
Lighting
Paints and Coatings
Radar
Rotor Blades / Hub
ORGANIZER'S PROFILE:
Name:
Aviation Industry Corporation of China (AVIC)
Address:
AVIC Plaza, NO.128 jianguo Road, Chaoyang District, Beijing
Tel:
+86-10-5835 6518
E-Mail:
avic_website@avicit.com
Official Website:
Click to Visit
Aviation Industry Corporation of China (AVIC) is the biggest trade show organizer who specialized in aviation industry in China.
Name:
advanced business events (abe)
Address:
35/37 rue des Abondances - 92513 Boulogne-Billancourt cedex (FRANCE)
Tel:
+33 (0)1 41 86 49 00
Fax:
+33 (0)1 46 03 86 26
E-Mail:
info@advbe.com
Official Website:
Click to Visit
advanced business events is a leading European organizer of business conventions or «One-to-One meetings» events, conferences and congresses dedicated to professionals in the industry.
With a portfolio of over 120,000 clients, we have organized more than 1,000 events in the here-below domains. Using our concept of pre-planned one-to-one meetings, our services continue to provide you with a number of tailored tools to facilitate identification, understanding and the penetration of new markets.
abe is proudly recognized in the industry as a key player whose business is to connect OEMs and suppliers through pre-arranged and business focused meetings and conferences.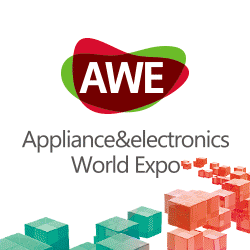 China Trade Show Calendar
Subscribe NEWSLETTER
Subscribe to our free e-newsletter and stay in touch with China exhibition, China trade shows, China expos and China business events.