HOME

China Trade Shows Calendar

Ice Cream China 2018
Ice Cream China 2018
EVENT'S PROFILE:
Ice Cream China 2018
Organised by China Association of Bakery & Confectionery Industry, Ice Cream China 2018 is to be held at Tianjin Meijiang Convention and Exhibition Center, China from 11th - 13th October 2018.
Starting from 2016, Ice Cream China (Shanghai) and China International Ice Cream Industry Exhibition (Tianjin) have joined their hands together to build one professional exhibition platform - the ICE CREAM CHINA (Tianjin) to speed up the growth of China's and even the international ice cream, frozen products, cold chain logistics and storage & relative service.
Post Show Report of Ice Cream China 2017
Exhibition Space: 25,000sqm
Exhibitor: 300
Visitor: over 20,000 visits from 15 countries
EXHIBITOR'S PROFILE:
Exhibit Portfolio
●Ice cream production line
●Flavor additives
●Refrigeration equipment
●Cold chain logistics and storage
●Quick-freezing equipment
●Packaging Solutions
●Finished frozen products
●High-end finished products, raw ingredients and equipment
●Detection device
●Quick-freezing food ingredient
ORGANIZER'S PROFILE:
Name:
China Association of Bakery & Confectionery Industry
Address:
No.22B, Fuwai Street, Beijing, P.R. China
Tel:
+86-10-6839 6530
Fax:
+86-10-6839 6567
E-Mail:
bakery@china-bakery.com.cn
Official Website:
Click to Visit
Purpose of China Association of Bakery & Confectionery Industry
The main missions for China Association of Bakery & Confectionery Industry are to act as a bridge and link between is members and government departments, assisting government departments to well control the national bakery and confectionery industry, serving its members, maintaining legal rights of all the members participated so as to further promote the development of the industry.
China Association of Bakery & Confectionery Industry is a mass organization composed by voluntary enterprises and industrial companies for production of bread, pastry, biscuits, candies, chocolate, crystal sugar, frozen food (ice cream, Eskimo pie, ice candies and etc.), instand food (instant noodles, instant rice noodles, instant rice, instant porridge and etc.), preserved fruits, snacks and etc., and the relative enterprises and universities , and the enterprises of trade in raw materials and equipment for bakery and confectionery products and etc.. It is a nation-wide transregional and transdepartment organization that neither gains profit nor cares for ownership. It is an entity of a mass organization and a class one state level association. It is State Administration of State Property that controls the professional operation of the association.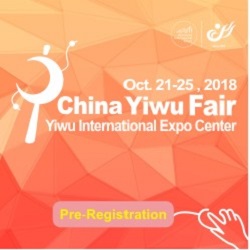 China Trade Show Calendar
Subscribe NEWSLETTER
Subscribe to our free e-newsletter and stay in touch with China exhibition, China trade shows, China expos and China business events.