HOME

China Trade Shows Calendar

ACLE 2019 - All China Leather Exhibition 2019
ACLE 2019 - All China Leather Exhibition 2019
EVENT'S PROFILE:
ACLE 2019
All China Leather Exhibition 2019
ACLE 2019 (All China Leather Exhibition 2019), also known as Shanghai Leather Fair and organised by China Leather Industry Association (CLIA) and APLF Limited., is to be held from Sept. 3 to Sep. 5, 2019 at Shanghai New International Expo Centre (SNIEC).
ACLE, as the first and only international leather fair in China, targets the Chinese tanning (upstream) sectors which source raw hides and skins, semi-finished leather, leather chemicals and leather machinery to manufacture finished leather to be used in the domestic footwear, leather goods and automotive upholstery sectors. International tanneries will also exhibit in this leather platform to promote their products to domestic footwear and automotive leather importers.
Opening Hours
3 September 2019 (Tue) 09:30 - 17:00​
4 September 2019 (Wed) 09:00 - 17:00
5 September 2019 (Thur) 09:00 - 15:30​
Venue
Halls E1 - E7 and N5
Shanghai New International Expo Centre
VISITOR'S PROFILE:
Manufacturer with Own Factory of Leather, Materials and Components
Importer / Distributor of Leather, Materials and Component
Manufacturer with Own Factory of Fashion Accessories
Manufacturer of Car Interiors / Leather Furniture
Trader of Hides & Skins (Meat Packers / Abattoirs)
CAD CAM System / Business Solutions / Testing And Consulting
ORGANIZER'S PROFILE:
Name:
APLF Ltd
Address:
17/F China Resources Building 26/ Harbour Road, Wanchai, Hong Kong
Tel:
852 2827 6211
Fax:
852 3749 7346
E-Mail:
info@aplf.com;sales@aplf.com
Official Website:
Click to Visit
APLF Ltd
We bring businesses together: an opportunity to meet and greet face to face. We bring them from all parts of the world so that they might find fresh partners, discover new customers or suppliers and keep ahead of industry developments.
We organise a number of trade exhibitions which focus on fashion and lifestyle: sectors that are constantly in flux, so visitors and exhibitors alike need always to be fully aware both of the changes around them and those forecast for coming seasons.
APLF's inaugural event, held in year 1984, was then known as the Hong Kong Leather Fair. It was the city's first ever Mega-Fair. Today, APLF has expanded its scope, currently organising six premium events in Hong Kong, China and India and covering a wide range of industry sectors.
Hong Kong is the ideal hub from which to build Asia-wide coverage and, of course, as China and India develop ever more momentum within the global economy our exhibitions are well positioned to introduce our customers to this fast expanding market region.
At this moment the potential of the China market is being explored by countless businesses world-wide. The All China Leather Exhibition (ACLE) and the China International Footwear Fair (CIFF) & Moda Shanghai, have run concurrently in Shanghai since 1998. They are widely accepted as the premium international trade events for these two burgeoning sectors and are organised in conjunction with China's only officially recognised sector trade organisation, the China Leather Industry Association (CLIA).
APLF's scope of events captures the ever-shifting nature of the fashion and lifestyle industry. Our Material's Manufacturing & Technology (MM&T) exhibition is well established as the premier event for fabrics & components including the premium and always fashionable fabric – leather.
With Fashion Access we have entered fully into the fashion arena, showing bags, footwear, leather goods, travelware and many lifestyle accessories.
Visit our Hong Kong exhibitions and you will find guides to help you forecast materials, designs and colours for up-coming seasonal ranges, complete with seminars and forums, special awards for outstanding innovation and, something we have long been keen to promote more actively – Sustainable Development.
It's not just conventional trade exhibitions that we offer. Prime Source Forum (PSF), inaugurated in 2006, offers a haven for top executives representing leading companies throughout the international garment and fashion industries to come together in a neutral, non-competitive environment to discuss issues of common interest and concerns.
A new event was launched in India in 2009 - Footwear Materials, Manufacturing & Technology (fMM&T). It was a great success: allowing buyers and sellers an unique opportunity to meet and greet, in person.
This is what we do.
Contact us:
Visitor Contact:
info@aplf.com
Exhbitor Contact:
sales@aplf.com
Media Contact:
vanessa.yu@ubm.com
Name:
China Leather Industry Association (CLIA)
Address:
No.6, Chang' An Avenue (E), Beijing, 100740, China
Tel:
+86-10-8511 4456
Fax:
+86-10-8511 7752
E-Mail:
wp@chinaleather.org
Official Website:
Click to Visit
China Leather Industry Association (CLIA) is a national organization and serves for whole China leather industry, it is estabished in 1998, and now comprises 1,300 members. It covered the sectors of fur and leather making, footwear, leather garment, handbag, leather products and chemicals as well as related institutions, research institutes and colleges. As the role of a bridge and a tie between the government and enterprises, CLIA has to accomplish the work entrusted by the government, implement the government's policies and decrees, as well as promote the development of the leather industry. Meanwhile CLIA, being an important national organization, also involved in variety of works on many aspects, such as outlining the industry program, standard examination, and making survey in leather sector, supporting leather markets establishment, name brand popularization, markets expansion, organizing leather exhibitions, encourage progress of science and technology, personal training, information supplying, environmental protection and carrying out cooperation and exchange with overseas industries and so on.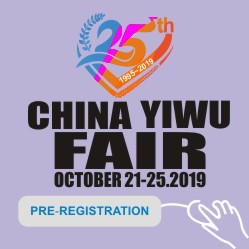 Subscribe NEWSLETTER
Subscribe to our free e-newsletter and stay in touch with China exhibition, China trade shows, China expos and China business events.