HOME

China Trade Shows Calendar

CEF Shanghai 2019 - The 94th China Electronics Fair
CEF Shanghai 2019 - The 94th China Electronics Fair
VENUE:

Shanghai New International Expo Centre (SNIEC)
Location & Details of Shanghai New International Expo Centre (SNIEC)

VENUE ADDRESS:

2345 Long Yang Road, Pudong Area, Shanghai, 201204, China

ORGANIZER:

China Electronic Appliance Corporation (CEAC)


Official Website:

Click to Visit


Contact:

Maureen Ma

Tel:

+86-10-5166 2329 ext.27

Fax:

+86-10-5321 6103

CITY:

Shanghai

INDUSTRY:

Consumer Electronics

Automotive & Auto Parts

DATE:

2019/10/30 - 2019/11/01
EVENT'S PROFILE:
CEF Shanghai 2019
The 94th China Electronics Fair
CEF (China Electronics Fair) Shanghai 2019- The 94th China Electronics Fair will be held at Shanghai New International Expo Centre (SNIEC), China starting from Oct. 31 - Nov.2, 2018.
More about

CEF (China Electronics Fair)
Since 1964 and as the largest and most comprehensive exhibition of electronics and information industry in China, CEF (China Electronics Fair) has grown up with China's fast-growing economy and witnessed the transition and development of China's electronics and information industry.
The CEF is composed of 3 editions (the spring, summer and fall) that are held in Shenzhen, Chengdu and Shanghai respectively each year, CEF focuses on sectors such as 3C, automobile, power supply, consumer emoblectronics and defense industry, etc. It helps your companies tap into the world's fastest growing electronics market.
EXHIBITOR'S PROFILE:
Reasons to Exhibit at China Electronics Fair 
●
Meet face-to-face with qualified buyers
●
Gain access to the key decision makers recruited by China central and local governments from fields of aviation, telecommunication, broadcast & television, shipping, automobile, army, etc
●
Reach the extensive publicity platform including advertising, TV show, broadcasting, media column, press conference and guest interview, etc
●
Develop critical business contracts with invited industrial associations
●
Demonstrate and launch new products and services to your potential clients with the help of buyer invitation program
●
Free services to exhibitors including pre-released product review, exclusive interview, promotion via official show website, etc.
ORGANIZER'S PROFILE:
Name:
China Electronic Appliance Corporation (CEAC)
Address:
49 Fu Xing Road, Haidian District, Beijing, China 100036
Tel:
+86-10-6820 7766
Fax:
+86-10-6818 1714
Official Website:
Click to Visit
China Electronics Appliance Corp. (CEAC), previously a Department of Ministry and Electronics Industry in charge of sales of electronics products.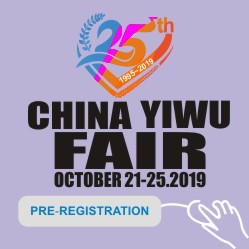 Subscribe NEWSLETTER
Subscribe to our free e-newsletter and stay in touch with China exhibition, China trade shows, China expos and China business events.