HOME

China Trade Shows Calendar

Heavy Machinery Asia 2019
Heavy Machinery Asia 2019
VENUE:

Shanghai New International Expo Centre (SNIEC)
Location & Details of Shanghai New International Expo Centre (SNIEC)

VENUE ADDRESS:

2345 Long Yang Road, Pudong Area, Shanghai, 201204, China

ORGANIZER:

Hannover Milano Fairs Shanghai Ltd.


Official Website:

Click to Visit


Contact:

Ms. Jelly Wang; Ms. Rachel Zhu

Tel:

+86-21-5045 6700 ext 227 / 333

CITY:

Shanghai

INDUSTRY:

Plant & Machinery

DATE:

2019/10/23 - 2019/10/26
EVENT'S PROFILE:
Heavy Machinery Asia 2019
Concurrently with
Cold Chain Asia 2019
Industrial Supply Asia 2019
PTC ASIA 2019
CeMAT ASIA 2019
ComVac Asia 2019
Organized by Hannover Milano Fairs Shanghai Ltd., Heavy Machinery Asia 2019 will take place during Oct.23-26, 2019 at Shanghai New International Expo Centre (SNIEC).
Heavy machinery provides all kinds of major equipment for the metallurgy and casting, mines, petrochemical, energy, transportation, irrigation works, military affairs and other departments. It is having a significant impact on our national economy and defense construction. With the gradual improvement in the global economy, China Heavy Machinery is expected to maintain a comparatively high growing trend, achieve a qualitative breakthrough in technological capabilities and have an international competitiveness in next few years.
In this context, Deutsche Messe AG & China Heavy Machinery Industry Association will create a new "2014 Heavy Machinery ". There is no doubt that it will bring new power for the development of the whole industry. And the cooperation between two sides is to make China International Heavy Machinery become an international trade exhibition on the top of the world.
Open Hours
Show Date Opening Hours
23-25 Oct.2019 09:00 to 17:00
26 Oct.2019 09:00 to 14:00
EXHIBITOR'S PROFILE:
Product categray
Metallurgical machinery
Mining machinery
Hoisting machinery
Series lifting equipment
Conveying machinery
rial vehicles
Logistics warehousing equipment
Hydraulic lubrication equipment
Heavy casting and forging
Metallurgical ,mine lifting and transportation machinery fittings
ORGANIZER'S PROFILE:
Name:
Hannover Milano Fairs Shanghai Ltd.
Address:
301 B&Q Pudong Office Tower 393 Yinxiao Rd, Pudong Shanghai 201204, China
Tel:
+86-21-5045 6700
Fax:
+86-21-5045 9355
Official Website:
Click to Visit
We are the Chinese subsidiary of Germany-based Deutsche Messe, one of the world's largest and most active trade fair organizers.
Our business in China started from mid 1980's. We organise and manage tradeshow-based marketing programs at Hannover events. In addition to event organization and management, we offer exhibition related services such as visa invitation, ticket / catalog selling, accommodations booking, transportation and stand construction.

YOU MAY ALSO BE INTERESTED IN: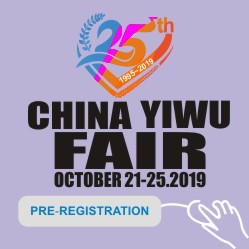 Subscribe NEWSLETTER
Subscribe to our free e-newsletter and stay in touch with China exhibition, China trade shows, China expos and China business events.