HOME

China Trade Shows Calendar

SFCHINA 2019
SFCHINA 2019
EVENT'S PROFILE:
SFCHINA 2019
Organized by Sinostar Internationl Ltd., SFCHINA 2019 will take place during Nov.18-20, 2019 at Shanghai New International Expo Centre (SNIEC), China, in conjunction with CHINACOAT 2019.
Launched in 1983, SFCHINA aims to providing an international trade platform for suppliers and manufacturers of the surface finishing industry, connecting with trade visitors from China and Asia. SFCHINA is held annually and alternates its venue between the cities of Guangzhou and Shanghai, P. R. China.
The scale of SFCHINA 2018 held in Guangzhou, which attracted a total of 11,466 trade visitors from 48 countries/regions, 313 exhibitors from 19 countries/regions, the gross exhibition area reached more than 15,000 square meters. In 2019, SFCHINA will return to Shanghai and is always a great platform for the industry!
EXHIBITOR'S PROFILE:
Exhibits Scope
Mechanical Finishing
Abrasion
Buffing & Polishing
Vibrating Buffing
Waxing
Deburring
Grit-Blasting & Shot-Blasting Equipment
Anti-Rusting/Rust-Removing Technology
Pre-treatment Technologies & Plating Process
Cleaning
Electro-Washing
Chemical Derusting
Ultrasound
Impregnation
Acid Dipping
Degreasing (Chemical / Electrolysis)
Conversion Coatings (Phosphorization, Silane-Oxide Treatment, Aluminium & Aluminium Alloy Anodising)
Electroplating
Plating/Painting on Plastics
Vacuum Plating
Anodizing
Metallizing
Plasma Technology
Stripping Solutions & Equipment
Paint & Powder Coating Applications
lectrophoretic Coatings (Anode/Cathode)
Paint Coating Application
Powder Coating Application
Thermal Spraying
Spraying Booth
Conveyor System
Curing Ovens
Automation Control System
Robotic Finishing
Recovery System
Reciprocator
Other Equipment & Accessories
Coating Products
Non-stick Coatings
UV Coatings
Industrial Coatings
Automotive Paints
Powder Coatings
Anti-Corrosion Coatings
Functional Coatings (Anti-Infrared, Anti-UV Radiation), etc.
Environmental, Safety & Protection
Washing Devices
Emission/Wastewater/Solid Waste Treatment & Recovery
Dust and Fume Extraction
Closed Loop Recovery
Personal Protective Equipment
Air Filtration
Anti Fire and Explosion Equipment
Engineering & Supporting Services
Engineering Design & Services
Turn-key Plant
Full Range of Quality Controls
Testing Instrument for Thickness, Colour, Chemical Characterization, etc.
Consulting
Publications & Other Services
ORGANIZER'S PROFILE:
Name:
Sinostar Internationl Ltd.
Address:
2101-2, 21/F., Jubilee Centre, 42-46 Gloucester Road, Wanchai, Hong Kong
Tel:
(852) 2865 0062
Fax:
(852) 2804 2256
E-Mail:
info@sinostar-intl.com.hk
Official Website:
Click to Visit
Sinostar Internationl Ltd. has been organizing the "Surface Finishing" & "Coatings" series of exhibition since 1983. From 1996 onwards, these two exhibitions have been held concurrently and alternated between Guangzhou and Shanghai, and known as "CHINACOAT" & "SFCHINA".
These two exhibitions have now become the household names in their industry sectors in this part of the world. Hundreds of exhibitors and thousands of visitors have benefited from our shows. They keep coming back years after years for no other reasons but simply Sinostar International Ltd. is a highly reliable organizer.
Sinostar International Ltd. is also the publisher of "China Coatings Journal (CCJ)" and "Surface Finishing Journal (SFJ)" — the only official publications for the CHINACOAT and SFCHINA series of Exhibitions. Both magazines are published in Hong Kong. With major circulation targeted directly to the relevant industry sectors in China. SFJ is in Chinese language, while CCJ is a bilingual (Chinese & English)publication.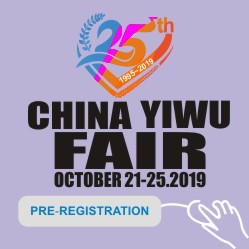 Subscribe NEWSLETTER
Subscribe to our free e-newsletter and stay in touch with China exhibition, China trade shows, China expos and China business events.