HOME

China Trade Shows Calendar

CHINACOAT 2019 - 24th China International Exhibition for Coatings, Printing Inks and Adhesives
CHINACOAT 2019 - 24th China International Exhibition for Coatings, Printing Inks and Adhesives
EVENT'S PROFILE:
CHINACOAT 2019
24th China International Exhibition for Coatings, Printing Inks and Adhesives
CHINACOAT 2019 - 24th China International Exhibition for Coatings, Printing Inks and Adhesives will be held during Nov.18-20, 2019 at Shanghai New International Expo Centre (SNIEC), China. SFCHINA 2019 will be staged at the same time.
After 23 years' continuous development, CHINACOAT aims to providing an international trade platform for suppliers and manufacturers of the coatings industry to connect with global trade visitors, particularly from China and Asia. The show is held annually and alternates its venue between the cities of Guangzhou and Shanghai, P. R. China.
Last year, CHINACOAT 2018 held in Guangzhou reached its historic high, with a total of 35,540 trade visitors from 91 countries/regions, 1,291 exhibitors from 31 countries/regions and a gross exhibition area of over 78,500 square meters. In 2019, CHINACOAT will return to Shanghai and is always a great platform where global industry meets!
EXHIBITOR'S PROFILE:
Exhibits Scope
Raw Materials for the production of Coatings, Inks & Adhesives
Oils & Fatty Acids
Natural/Synthetic Resins & Intermediates
Pigments, Fillers, Extenders & Dyes
Solvents & Plasticisers
Driers
Biocides & Fungicides
Functional Additives*
Performance Materials
Functional & Smart Coatings & Inks
Nanotechnology
Production/Packaging Plants & Installations
Bulk Manufacturing
Mixers & Dissolvers
Handling & Packaging
Dispensers, Filling & Blending/Tinting Systems
Automation & Housekeeping
Filters, Pumps & Metering Devices
Mills, Mixers & Accessories, Production & Laboratory Types
Colour Dispensing
Packaging & Labelling Machines
Measurement & Testing of Coatings for QC/R&D
Colour & other Visual Properties
Innovations in Measurement & Testing
Dry Film & Mechanical Properties (including Durability)
Chemical Characterisation
Wet Paint Characterisation (Viscosity, Rheology, Wetting Behaviour, etc.)
Surface Analysis
Powder Coatings Technology
Fit-for-Purpose' Resins & Pigments
Extruders & other Production Machineries
UV & NIR Curing Powder Coatings
TGIC Systems
Solid Solvents to Improve Dispersion & Application
Powder Coatings for Temperature Sensitive Substrates
Alternatives for Polyester
Metallic Effects Powder Coatings
UV/EB Technology & Products
Raw Materials, such as Reactive Diluents (Monomers), Oligomers, Photoinitiators, Pigments, Additives, etc.
Formulated Products, such as UV Coatings, UV Inks, UV Adhesives, Printing Plates, Photoresists, UV Inks for PCB, Dry Films, Optical Imaging Inks, etc.
Irradiation Equipment, such as UV Lamp, Electron Beam Devices, Light Curing Equipment, Coating Equipment, Material Properties Testing Equipment, and UV Dosimeters
Safety, Health & Environment (SHE) & other Services
Dairy Plant Management
Wastewater/Solid Waste/Emission Treatment
Packaging & Waste Reduction
Environmental Conservation & Safety Equipment
Technical Information
Recycling
Hygienic & Easy Clean Surfaces
Green Technology
Consultancy
Coatings, Printing Inks & Adhesive Products
ORGANIZER'S PROFILE:
Name:
Sinostar Internationl Ltd.
Address:
2101-2, 21/F., Jubilee Centre, 42-46 Gloucester Road, Wanchai, Hong Kong
Tel:
(852) 2865 0062
Fax:
(852) 2804 2256
E-Mail:
info@sinostar-intl.com.hk
Official Website:
Click to Visit
Sinostar Internationl Ltd. has been organizing the "Surface Finishing" & "Coatings" series of exhibition since 1983. From 1996 onwards, these two exhibitions have been held concurrently and alternated between Guangzhou and Shanghai, and known as "CHINACOAT" & "SFCHINA".
These two exhibitions have now become the household names in their industry sectors in this part of the world. Hundreds of exhibitors and thousands of visitors have benefited from our shows. They keep coming back years after years for no other reasons but simply Sinostar International Ltd. is a highly reliable organizer.
Sinostar International Ltd. is also the publisher of "China Coatings Journal (CCJ)" and "Surface Finishing Journal (SFJ)" — the only official publications for the CHINACOAT and SFCHINA series of Exhibitions. Both magazines are published in Hong Kong. With major circulation targeted directly to the relevant industry sectors in China. SFJ is in Chinese language, while CCJ is a bilingual (Chinese & English)publication.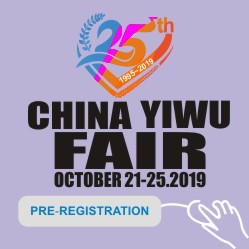 Subscribe NEWSLETTER
Subscribe to our free e-newsletter and stay in touch with China exhibition, China trade shows, China expos and China business events.