HOME

China Trade Shows Calendar

FAE 2020 - Shanghai International Hats, Scarves, Gloves Expo 2020
FAE 2020 - Shanghai International Hats, Scarves, Gloves Expo 2020
EVENT'S PROFILE:
FAE 2020
Shanghai International Hats, Scarves, Gloves Expo 2020
Concurrently with
CHPE 2020 - The 15th China International Hosiery Purchasing Expo
FAE 2020 - Shanghai International Fashion Accessories Expo 2020
FAE 2020 - Shanghai International Hats, Scarves, Gloves Expo 2020 will take place on March 2-4, 2020 at Shanghai World Expo Exhibition & Convention Center, China.
Nowadays, shoes, scarves, gloves and other clothing accessories sell well in both domestic and international markets. Under such circumstances, Shanghai International Hats, Scarves, Gloves Expo (FAE) become the first domestic thematic trade show serving the fashion industry.
Aims to staging a ceremony for enterprises selling branded clothing, designers, dealers, merchants, retailers, buyers and other professionals in which channel expansion, brand cooperation, negotiation and purchase and business promotion related to accessories brands will be completed. FAE 2020 will cover the total exhibition area of 50,000 square meters with more than 800 exhibitors and over 20,000 visitors, helping brand enterprises increase their value and serve as a great international trade platform for exhibition and trade of fashion accessories.
EXHIBITOR'S PROFILE:
Exhibits Scope
Hats、Scarves、Gloves and Other Fashion Accessories
ORGANIZER'S PROFILE:
Name:
Shanghai Gehua Exhibition Service Co.,Ltd (SGES)
Address:
Rm.1206-1208, Xin'an Building, No. 99 Tianzhou Rd, Shanghai, 200233, China
Tel:
+86-21-5445 1166
Fax:
+86-21-5445 1968
E-Mail:
info@gehuaexpo.com
Official Website:
Click to Visit
Shanghai Gehua Exhibition Services Co., LTD, founded in 2001, is a national professional exhibition and conference organization, with a high quality and professional talented team. Based in Shanghai, we have more than 10 branches home and abroad.
Shanghai Gehua always adheres to "Professional Characteristic" exhibition orientation & "Diligence Concentration Sincerity" service attitude. With highly professional spirit, we establish long-term cooperation relationship with the related government departments, industry associations and organizations, media agencies and other partners and hold many approbatory and popular exhibitions. Every year Shanghai Gehua sponsor and undertake series of exhibitions including five subjects, Textile and Clothing, Auto Parts & Accessories, Mechanical Equipment, Gifts, and Food etc.. Some of them, such as Textile & Fabrics Expo, Fashion Production (OEM) Expo, Hosiery Purchasing Expo, Textile Machinery Expo, Auto Supplies Sourcing Expo, Automobile Air-conditioning Show, Fishery Expo, have become the grand industry events, and attract vast numbers of professional buyers at home and abroad.
Shanghai Gehua follow exhibition industry development trend. We continuously inject new interactive elements into our exhibition, supporting and enhancing the actual encounter of the buyer with products and suppliers on the fair grounds and beyond. Through the integration of resources, construction industry platform, we do our best to provide better professional and personalized service for both domestic and overseas customers and earn extensive trust.
With the goal of self-transcendence, Gehua People always hold proactive and professional spirit and promote the growth of the enterprise constantly. Because of Gehua profession, we totally believe that we can make you gain more effects, more businesses, and more values.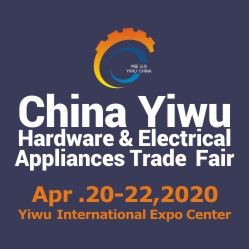 China Trade Show Calendar
Subscribe NEWSLETTER
Subscribe to our free e-newsletter and stay in touch with China exhibition, China trade shows, China expos and China business events.