HOME

China Trade Shows Calendar

The 6th Annual Pharma R&D World Asia Congress 2016
The 6th Annual Pharma R&D World Asia Congress 2016
VENUE:

TBA (To Be Announced) / TBC (To Be Confirmed)


ORGANIZER:

Oxford Global Conferences Ltd


Official Website:

Click to Visit


E-Mail:

info@oxfordglobalasia.com


Tel:

+65-6345 5770

CITY:

Shanghai

INDUSTRY:

Medical & Pharmaceutical

DATE:

2020/01/01 - 2020/01/01
EVENT'S PROFILE:
The 6th Annual Pharma R&D World Asia Congress 2016
The 6th Annual Pharma R&D World Asia Congress 2016 will take place on January, 2016 at Shanghai, China, the concurrent event is The 5th Annual Clinical Development and Trials Asia Congress.
During The 6th Annual Pharma R&D World Asia Congress 2016, more than 170 senior-level decision makers in Research and Development, Drug Discovery, in Licensing, Biomarkers and Clinical Development from local and multinational pharma and biotech companies in China, South Korea, Japan, India will attend to the congress. Meanwhile, nearly 40 presentations, case studies and panel discussions delivered by leading biotech companies, global pharma organisations & internationally renowned academic institutions will also take part in the show.
VISITOR'S PROFILE:
The 6th Annual Pharma R&D Asia Congress is an exclusive event consisting of world-class keynote addresses and panel discussions designed specifically for senior level attendees from leading pharmaceutical, biopharmaceutical, biotechnology, diagnostics, CRO and solution provider companies, along with highly esteemed members of academic and government institutions. Delegates typically include VPs, Directors, Managers and Heads of:
Biopharmaceuticals
Bioscience
Business Development
Drug Development
Drug Discovery
Experimental Medicine
Licencing
Medical Affairs
Medicinal Chemistry
Outsourcing
Partnering
Preclinical Science
Research and Development
Scientific Affairs
Strategic Alliances
Translational Research
EXHIBITOR'S PROFILE:
Agenda
Day 1 – Innovation Strategies to Advance R&D in Asia
R&D collaborations between East & West
Guaranteeing successful outsourcing partnerships
Successful business models in CRO partnership
Multi-national pharma companies in emerging markets
International regulatory updates including FDA breakthrough regulation, EMA RMP regulation
Day 2 – Drug Innovation and Drug Development Activities in Asia
Translational research strategies: discovery to development
Regulatory considerations for multiregional drug approval
Targeted Therapy & Molecular Targeted Drugs
Developing companion diagnostics for Targeted Therapies
Drug development in oncology and other therapeutic areas
Novel methods to accelerate drug development pipeline
In licensing strategies
ORGANIZER'S PROFILE:
Name:
Oxford Global Conferences Ltd
Address:
Part 1st Floor Godstow Court, Minns Business Park, Botley Oxford OX2 0JB
Tel:
+44-186-524 8455
Fax:
+44-186-525 0985
E-Mail:
info@oxfordglobal.co.uk
Official Website:
Click to Visit
Oxford Global provide specialist business information for the Pharmaceutical & Life Sciences industry in the UK, Europe and Asia. We run some of the most respected congresses, summits, conferences and webinars for industry leaders. We also offer bespoke event management to companies in the sector.
Our unique events annually bring together over 1,000 industry leaders and are designed specifically to facilitate networking as well as learning. Our senior delegates appreciate the opportunities we create to partner and knowledge share.
Our success in establishing successful and lasting business relationships for our clients has resulted in rapid growth and the creation of some of the must-attend events in our market.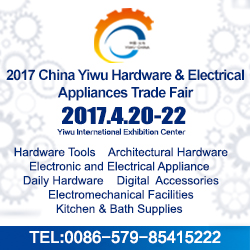 China Trade Show Calendar
Subscribe NEWSLETTER
Subscribe to our free e-newsletter and stay in touch with China exhibition, China trade shows, China expos and China business events.